For their September 23, 2021, meeting, Chapel Hill/Carrboro Mother's Club will be reading a new novel written by fellow club member Julee Balko. Support your local independent bookstore by purchasing your copy of THE THINGS WE KEEP from Flyleaf Books. Flyleaf is happy to offer a 20% discount on the title for any members of the CHC Mother's Club. Just mention in the order comments that you're buying for this book club, and we will adjust the charge before processing your order.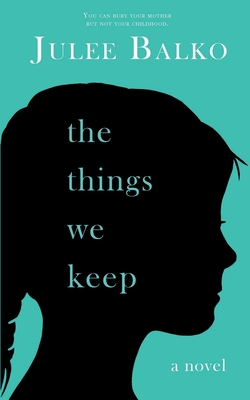 What would you keep of your mother's after she dies? What secrets would you keep from your family? Serena is dealing with these questions while balancing grief, a scientific career, motherhood, and not hating her spouse. You know, the typical easy life of a woman.
There is one thing Serena thought she knew. Her mother hated her. But now Serena must come face to face with the truth she learns after her mother's death. Maybe her mother didn't hate her, but loved her so much that she changed everything for her.
---
Julee Balko has been a Creative Director, brand builder, and content creator for years – while mothering and lassoing her three crazy daughters in her spare time. But she's always wanted to be a "real" writer – the kind who has a book with her name on it.
The Things We Keep is her first novel. Julee started writing The Things We Keep after her mother passed away because she was thrust into a world of grief that no one talks about. Julee has always been drawn to writing about interesting characters and complex relationships. She wanted to create characters that go way beyond your "let's go shopping" kind of mothers. This book was especially written for women and men who are a part of the sandwich generation – those who are trying to take care of their aging parents while balancing parenting, a job, and multiple glasses of wine.

$16.99

ISBN: 9781952919459
Availability: On Our Shelves Now
Published: Genz Publishing - July 21st, 2021
---