School Events at Durham Academy
New York Times bestselling author David Soman will visit Durham Academy on Thursday, October 22!
David Soman comes from a family of artists and is an instructor at the School of Visual Arts in New York City, as well as at The Mill Street Loft, a non-profit arts education center in the Hudson Valley. He lives with his wife, Jacky Davis (the other half of the creative team behind the New York Times Bestselling Ladybug Girl books) and children in upstate New York. He will speak to students about his work as an author and illustrator of the Ladybug Girl picture book series as well as his life and career. A special anniversary edition of Ladybug Girl will be officially published just two days before the author visits Durham Academy; DA students will be some of the first in the country to celebrate its release with David Soman!
About Ladybug Girl Super Fun Edition: A gorgeous edition of the first book in the New York Times Bestselling series, full of exciting extras! When Lulu puts on her ladybug costume, she becomes Ladybug Girl—a superhero who uses her imagination to have adventures right in her own backyard. Together with Bingo, her basset hound, she proves that she is not too little to explore nature, build forts, and make her own big fun. This deluxe gift edition of the book that earned Ladybug Girl and Bingo a place in the homes and hearts of millions of kids includes a jacket that folds out into a giant poster, punch-out paper dolls of Lulu and Bingo, and 30 reusable stickers to dress them up — a must to kick off or complete any Ladybug Girl collection.
To pre-order books by David Soman, click the links below; all orders received by 9pm on 10/21 will be signed by the author and delivered to school on the day of the author's visit!
David Soman will also do a special storytime that is open to the public at Flyleaf Books on 10/22 at 4pm!
***
Click on the link(s) below to ADD TO CART
Be sure to list your SCHOOL, STUDENT'S NAME and TEACHER'S NAME in the COMMENTS section during checkout.
Use coupon code "SCHOOL EVENT" for a special 15% off discount on Ladybug Girl Super Fun Edition! The discount will be reflected in your cart at checkout.
This book is officially published on 10/20, so until that date its Availability will be shown as "Coming Soon - Available for Pre-Order Now."
Don't worry, we'll have plenty of books reserved especially for DA students!
Choose "pick up at store", pay online and we'll deliver the books to
school for you, there are no shipping charges!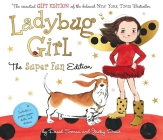 $18.99
ISBN: 9781101994337
Availability: On Our Shelves Now
Published: Dial Books - October 20th, 2015
---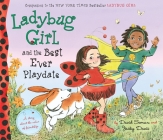 $17.99
ISBN: 9780803740303
Availability: Usually Ships in 1-5 Days
Published: Dial Books - August 25th, 2015
---

$17.99
ISBN: 9780803739932
Availability: On Our Shelves Now
Published: Dial Books - May 20th, 2014
---